If you have selected any block other than Text, choose an item by clicking the large plus sign button titled Add Item appearing in the Items area.

An items browse dialog box pops up showing all of your items.
You can browse using the back and forth arrow buttons in the upper right corner of the dialog box.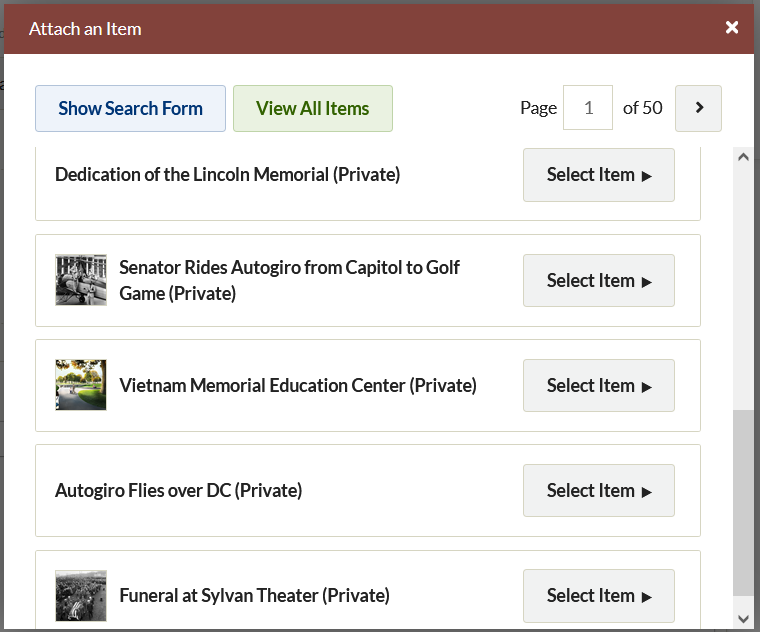 Clicking Show Search Form will take you to an advanced item search.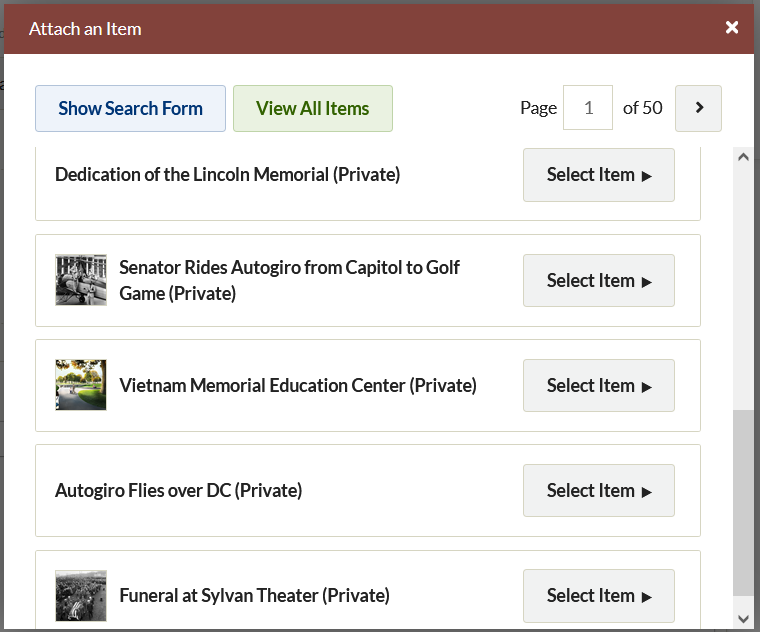 To select an item, click on the bar representing it in the Attach an Item window. The right end of the bar will highlight a dark brown "Select Item" button.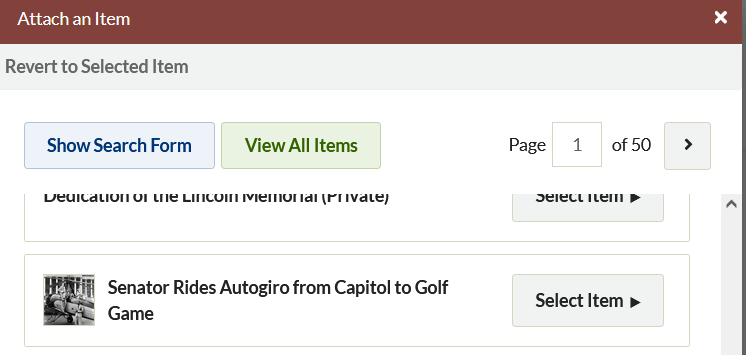 Click Select Item to find options for selecting a file and creating a caption for the item.

If you have more than one file uploaded for an item, you will be able to select which you want to use by clicking on it.
Add a caption in the text field. This will appear in smaller font below the file, not as part of a larger text block. Best practice is to keep it short.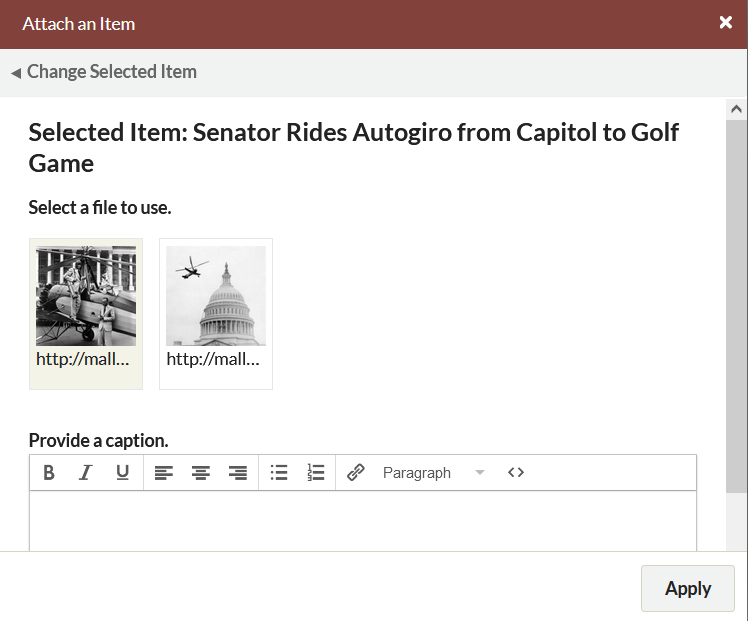 Click Apply to add the item to the block.
Click the X in the upper right corner of the Attach an Item window at any time to exit the process.
Once you have added an item, you can change the caption or selected file by clicking the edit button which sits across the bottom of the item icon.
To add multiple files from the same item, simply add the same item to the block, choosing a different file to represent the item each time.
To delete items, click the x in the upper right hand corner of the item icon; this will gray out the icon, indicating that it will be deleted the next time you save changes. If you decide not to delete the item, you can click the curved arrow which replaced the x, but you must do so before you save your changes.
In the image below, the middle item has been marked for deletion. A red arrow points to the X to delete the third item.

Exhibit text can be formatted using the text editor bar. To write your own html, or paste from somewhere else, click the blue HTML button in the formatting toolbar at the top of the text entry box. This will open up an HTML Source Editor window in which you can work.