Skip to Main Content
It looks like you're using Internet Explorer 11 or older. This website works best with modern browsers such as the latest versions of Chrome, Firefox, Safari, and Edge. If you continue with this browser, you may see unexpected results.
What are treatises?
A treatise is usually a multi-volume set of books that provides comprehensive analysis of an area of law. They are often written by highly regarded legal scholars and may be cited as persuasive authority.
Useful features:
Authoritative - written by leading scholars
Exhaustive analysis
Subject and procedure based treatises available
Finding treatises:
Georgetown Law's Treatise Finder: A list of well known treatises by legal subject area (includes some hornbooks and nutshells*)
In the Library: To locate treatises on specific subjects search the Law Library Catalog. Treatises are arranged by call number on the Third Floor.

Online: Many treatises are now available electronically and can be found by searching the secondary materials sections of Westlaw and Lexis.
*Hornbooks and Nutshells: These resources are often considered to be types of treatises. They are typically written as study aids for law students and do not provide the in-depth coverage that a multi-volume treatise does. They are great resources for finding background information on a topic, but are not considered authoritative and should not be cited.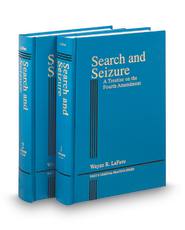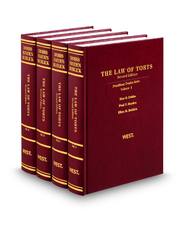 What are Restatements?
Restatements are created by the American Law Institute, a highly regarded organization of legal experts, and are basically attempts to record or "restate" general principles of common law, also referred to as "judge-made law." Restatements focus on broad legal topics, such as property or torts, and individual states decide whether to adopt particular restatements. Restatements provide brief but comprehensive statements of legal rules, comments to help explain the rules, exceptions to the rules, and hypotheticals. They are often cited by courts and are considered highly authoritative.
Useful features
Things to be aware of

Restatements are not available for all legal practice areas
May not be the best place to start your research
Finding Restatements
In the Library: Restatements can be found in the Reserve Room and the Reference Section (101b)
Online: Restatements are also available in Lexis Advance and WestlawNext. You can find them by looking in the secondary sources/materials sections.