Skip to main content
It looks like you're using Internet Explorer 11 or older. This website works best with modern browsers such as the latest versions of Chrome, Firefox, Safari, and Edge. If you continue with this browser, you may see unexpected results.
Purpose
This Research Guide is designed to aid law students and attorneys new to the field of consumer law who are researching in this field. Discussed is primary and secondary authority that will help one begin researching. Non-attorneys researching their rights as consumers may also find this Guide to be of some help.
Student Guide Author
This guide has been created by William Dunn in support of Professor Diamond's Advanced Legal Research class for Spring 2014. The contents of this guide should not be taken as legal advice or as the work product of MU Law librarians.
Introduction
Consumer Protection Law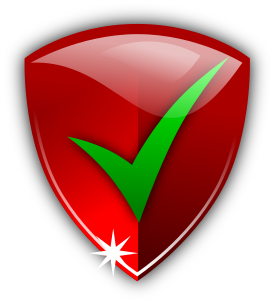 Consumer protection law is a series of laws intended to protect consumers by regulating the affairs they engage in. This area of law is highly regulatory, utilizing statutes and regulations as the primary method of protection. The main objectives of consumer law are to ensure a fair marketplace and, ulitmately, to protect the individual consumer in common transactions. Consumer Protection Law is largely statutory; however, some elements of the common law - such as tort causes of action (e.g., fraud) - retain application in some jurisdications.
A student or attorney wishing to understand the intricacies of consumer protection law should be proficient in legal research, and should have working knowledge of common statutory interpretation techniques. More specifically, knowing how to efficiently research statutes and federal regulations, as well as general case law, is a must for this area of the law. Even if these characteristics do not describe you, you should find this Research Guide helpful in beginnin gto explore the field of consumer protection law.

Suggested 3-Step Method for Researching Consumer Law Issues
Conduct preliminary research online for FREE:

Because so much of consumer law is statutory or regulatory, much research can be conducted online through Google or Google Scholar for free. The entire United States Code, all state statutes, and the Code of Federal Regulations, as well as other sources of primary authority, may all be accessed in PDF format for free online. Research upfront through a free online search engine can reduce research times and cost. See the Google/Google Scholar section of the "Online Services for Primary Authority" tab of this Research Guide for more information.
Consult secondary sources: Consumer protection law varies greatly by jurisdiction; beginning research with secondary sources is highly advisable to navigate the large amount of authority. Consumer Protection and the Law or Consumer Credit and the Law are two treatises that should be consulted early in the research process. These texts provide comprehensive coverage of consumer protection-related issues and point to primary authority that can reduce time spent researching. See the "Secondary Sources" tab of this Research Guide for additional discussion on these treatises.
Research traditional primary authority: Research how the statutes or regulations found through Google or secondary sources are construed by courts of the applicable jurisdiction using the traditional methods of legal research. See the WestlawNext section of the "Online Services for Primary Authority" tab of this Research Guide for more information.