Consideration of computer assisted legal research tools (CALR) involves complex considerations based on the nature of litigation, budget of the practice, andpreferences of the researcher. Naturally, the more specialized the claim, the more care and investment a litigant should take in the research process. The three major CALRs are LexisNexis, Westlaw, and Bloomberg, though practitioners of religion clause claims should, for now, narrow the choice to Lexis and Westlaw due to Bloomberg's emphasis on transactional practice less relevant to constitutional litigation.
Cost considerations of LexisNexis and Westlaw are highly contingent on the negotiation process, though fixed-costs prices for Westlaw PRO tend to be higher than LexisNexis. Bearing in mind the practice-specific considerations, religion clause litigants should weigh the following considerations.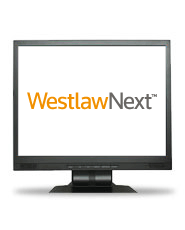 (i) If claims tend to be state-specific, evaluate state resources unique to LexisNexis (e.g. MoBarCLE) with those unique to Westlaw (Missouri Practice Series). A practitioner may decide based on preferences for one set of state secondary sources over the other.
(ii) If claims tend to be brought in federal courts, a practitioner may consider other unique features of the platform, such as the tab format or case summaries in LexisNexis, or KeyCite or folder features in Westlaw.
(iii) Because the preeminent religion and law treatise is a product of Thomson Reuters, and thus offered in Westlaw, the weight likely favors a subscription to Westlaw.